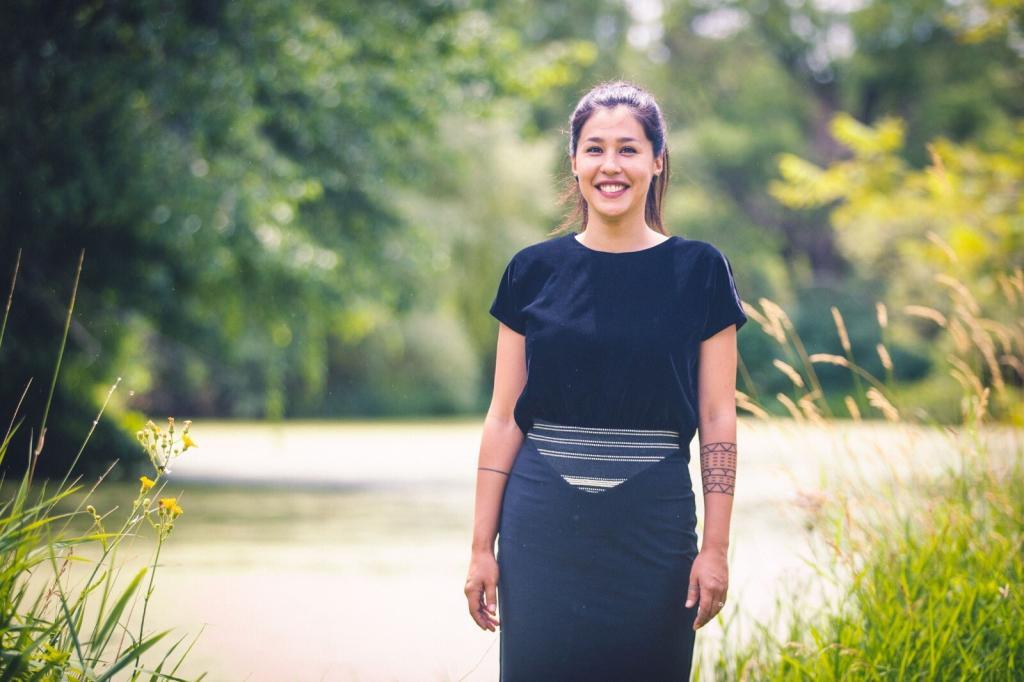 Research Associate and Trainings Facilitator
Aliqa Illauq is an Inuk woman originally from Kangiqtugaapik in the Qikiqtaaluk region in Nunavut. She was born and raised in Inuit Nunagat and brought up in a strong Inuit community where Inuit culture, language, and traditions were very much alive and lived. She has Inuit skills that she has been taught from a very young age from the elders of her home community. Aliqa is of the first generation after Inuit displacement through the processes of colonization. Aliqa grew up surrounded by the strong presence of Inuit arts – literature, music, dance, films, carvings, printing, and more. 
Aliqa knows the importance of Inuit arts and their connection to keeping Inuit culture, language and traditions alive so the next Inuit generations may learn from them. Currently, Aliqa is pursuing an undergraduate degree with a combined Honours in Law and Human Rights and Social Justice with a minor in Indigenous Studies at Carleton University. Aliqa is also a mother to three children with mixed Indigenous ancestry: Inuk, Plains Cree, Oji-Cree, and Métis. 
Through Aliqa's lived experiences and family ties, she has a deep understanding, connection and respect to Inuit, First Nations, and Métis cultures and knowledges. She is an experienced facilitator and researcher who has worked on a variety of projects for both Indigenous and non-Indigenous organizations. These include the GALA project researching Inuit literature from the 1960-1970's, and the Carleton University Indigenous Strategic Initiatives Committee. Aliqa is fluent in Inuktitut and English.