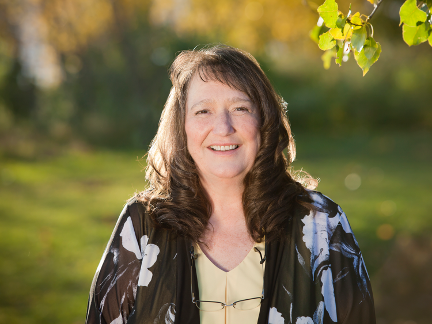 Monique Manatch PhD (Cand.), MA
Senior Research Associate
Monique Manatch is a member of the Algonquins of Barriere Lake. Monique is a Knowledge Keeper working closely with Algonquin Elder Albert Dumont. Currently, Monique is a student at Carleton University taking a doctorate program in Anthropology focusing on the impact, use and creation of digital arts in the Indigenous community. Her Master's Degree is in Indigenous and Canadian Studies with a specialty in Digital Humanities. Monique also holds a post- graduate diploma in Indigenous Policy and Administration.
In 2004, Monique became founder and Executive Director of Indigenous Culture and Media Innovations (www.icmi.ca). ICMI is dedicated skills development of Indigenous women and youth through the production media and arts. Monique has facilitated Indigenous artists and community members throughout Ontario and Quebec.
Over the past 20 years Monique has produced several video documentaries about Indigenous issues. Monique also facilitated the production of videos and community radio programming with women and youth from Kitigan Zibi Anishnabeg, Barriere Lake, Moose Factory and the Indigenous community in Ottawa.