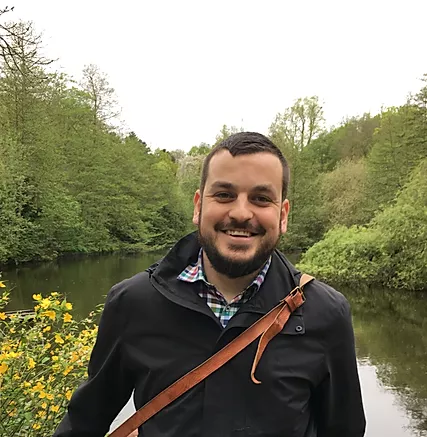 William Felepchuk PhD (Cand.), MA, BA
     William Felepchuk is a historian, geographer, and social scientist from Ottawa whose ancestors came from Southern Italy, Ukraine, England, and counties Armagh, Down, and Louth in Ireland. William has worked on archival and social science research projects for the Ministry of Indigenous Affairs (Ontario), the Department of Crown-Indigenous Relations, the University of Ottawa, Carleton University, Crime Prevention Ottawa, private research companies, law firms, and other private clients. His academic work focuses on the importance of burial places and other sacred geography to marginalized communities. He has presented his research all over the world, including the British Association of Canadian Studies in London, UK, and the Native American and Indigenous Studies Association in Honolulu, Hawaii. He has forthcoming publications with the Centre for Critical Heritage Studies at the University of Gothenberg, Sweden, and the American Indian Culture and Research Journal at the University of California, Los Angeles, as well as the International Journal of Islamic Architecture . He is the co-founder of the biannual Somali Studies in Canada Colloquium, and is Executive Director of Muslim Family Services of Ottawa, a non-profit community mental health and social service agency. He teaches Indigenous and Canadian studies at Carleton. He is fluent in English and French.
Candidate, PhD Indigenous and Canadian Studies (Carleton University); M.A. World Literatures and Cultures (University of Ottawa); B.A. Aboriginal Studies and Canadian Studies (Carleton University).